Come Alive Communications, the company in charge of the Fatima Chaplet translations for fatimaprayers.com has been awarded the 2008 USLBA Award.
The Shepherds of Fatima book review, by Sister Emmanuel Alves, FSP.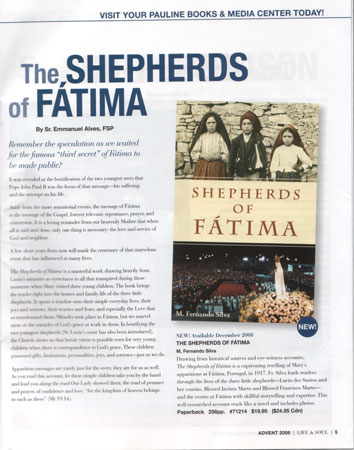 Shepherds of Fatima by M. Fernando Silva at from Pauline Books and Media Center.
The Rosary – Prayer of the Blessed Virgin Mary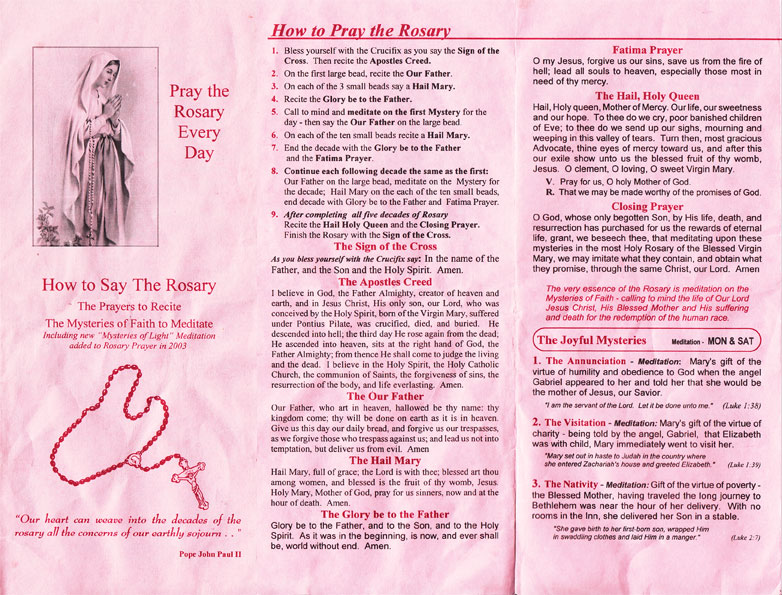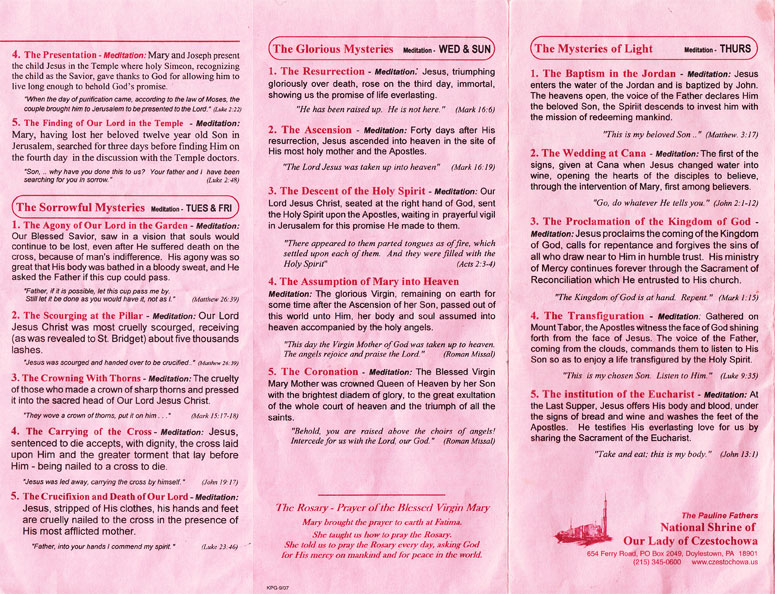 For additional information go to
Our Lady of Czestochowa
.
Saint of the Day:
For print/audio of the Saint of Day, go to:
Language Update:
The updated 2009 tri-fold English version of the Fatima Chaplet [Chaplet of Our Lady of Fatima] is now available for both USA & Canada and all other countries for print. The four-fold  Chaplet is available here for only USA & Canada.
Our goal is to … …  provide translations of the Chaplet into a minimum of  34 different languages. We need your prayers and as you know you are always prayed for even before you visited this site. With God there is no yesterday or tomorrow only  the present. However in human terms we pray for all the past, present and future Children of the Family of God. So yes, intercessory prayer is always being offered for you and all those you hold within your heart, mind and soul.
This Ministry made a pledge to the Blessed Trinity and the Holy Family to never accept or solicit financial contributions. But we are in need of your precious prayers. THANK YOU for your kindness in remembering the Fatima Ministry.
+++
Update 2013
The Name Fatima Chaplet has been changed to the Chaplet of Our Lady of Fatima.
+++
May the Blessing of Our Lord Jesus Christ precede you, be with you now and follow you in all you do on behalf of Our Father's Kingdom. May Our Lord Sign and Seal you and all those you intercede for with the Mark of His Cross.*
*Adapted from the writings of Luisa Piccarretta
+++
Abbreviated Modified September 2013 for News Archives. Thank you.